Even though you have set up your availability, inevitably things come up and you will need to change the times you're available, or even delete them.
Step 1. Log in to eVisit then click on the down-arrow next to your name

Step 2. Click on the "Availability" icon

Step 3. Click on the day you need to change
Step 4. Click "Delete"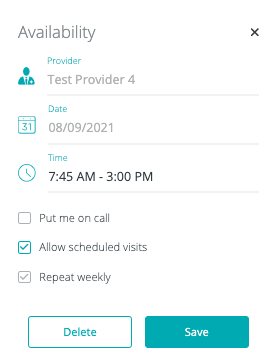 Step 5. Confirm that you want to delete the time block you selected. If you have any visits within the block will remain scheduled.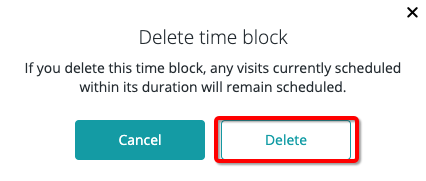 If it is a repeating event, you need to confirm if you want to delete all future events or just the day you clicked on.