To change or remove a card on the mobile app follow the steps below.
(At this time, we do not support multiple cards to be on file.)
---
Step 1: Tap on the menu icon in the upper right hand side of your screen.

Step 2: Tap on "Billing"

Step 3: Tap on "Update Billing Information"

Step 4: You will receive a prompt asking, "Are you sure you want to update your credit card?" Tap on "Yes" to proceed.

Step 5: Now you can update the fields with your new credit card information. Tap"Continue" when you're finished.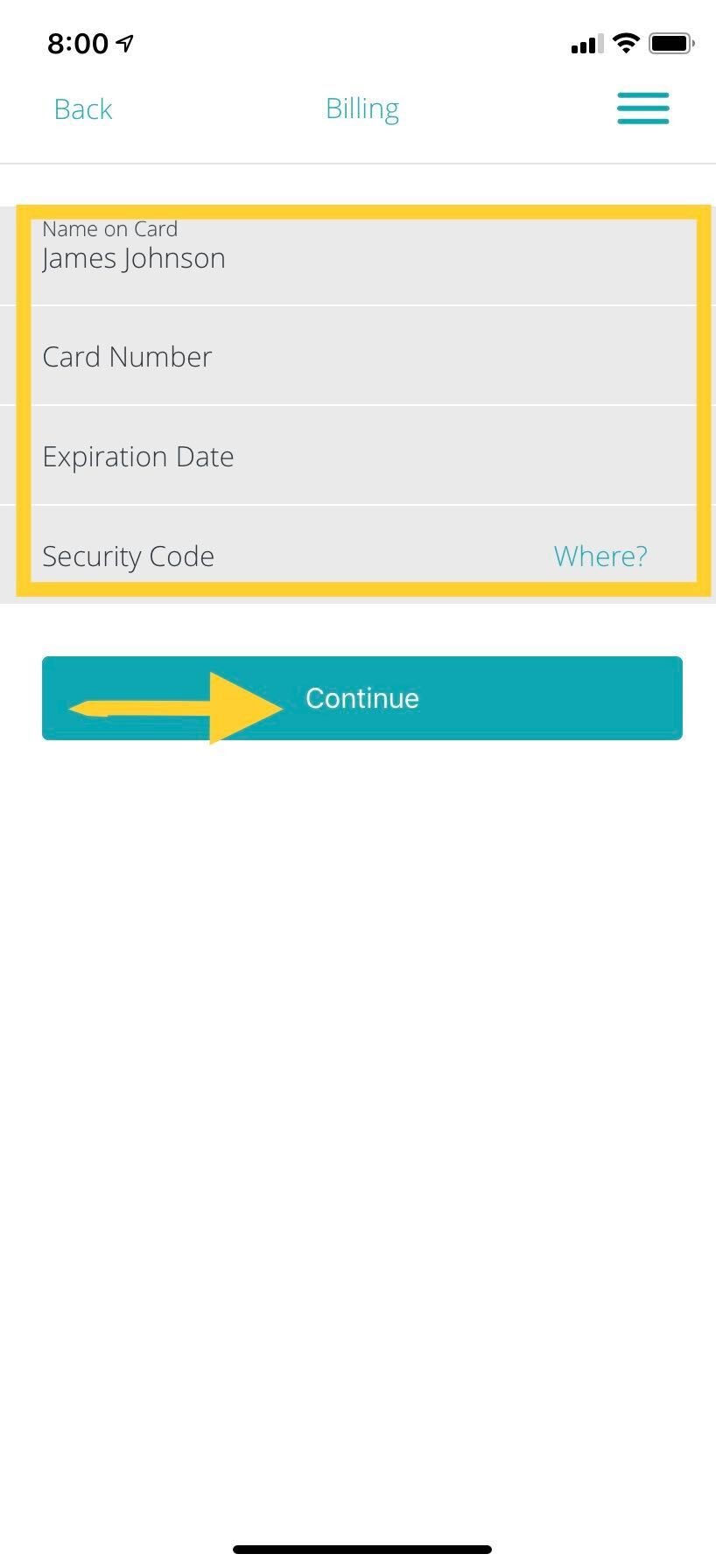 Success! Please verify the last 4 digits of the new card are displayed.
If you still need assistance, please contact support.