People's schedules change. You and your patient's have busy lives, and sometimes things pop up requiring their visit to be rescheduled. To reschedule a visit, follow these simple steps.
Step 1. Log into your eVisit account and click the "Scheduling" tab

Step 2. Find the patient you need to reschedule by using the filters at the top of the screen or the search bar
Step 3. Click "Reschedule"

Step 4. Click "Edit" to select a new date and time, or "Cancel" to cancel the appointment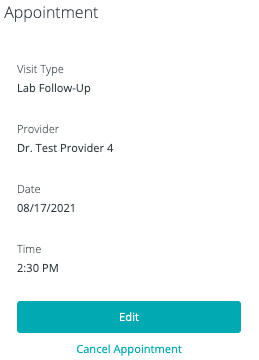 Step 5. Select the new date by placing your cursor in the "Date (M/D/YYYY)" field and clicking on the calendar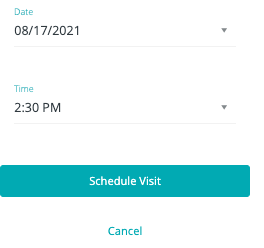 Step 6. Place your cursor in the "Time" field, then select the time you wish to reschedule the appointment
Step 7. Click the "Schedule Visit" button
That's it! The visit has been rescheduled.
If you still need assistance, please contact support.