There are many reasons you may need to have someone else join you and your patient during a visit. They may want a family member or caregiver to be involved, or they may need a translator. Perhaps you'd like another provider to be present. This can be done with the Add Attendees feature.
Up to six attendees (for a total of eight people) may be invited to join during the visit. They do not need to download the eVisit app.
Please see below for how to add an attendee on computer or mobile.
From Your Desktop Computer
Step 1. Click on the "Add Attendee" icon at the bottom right corner of the screen to open the Add Attendee window.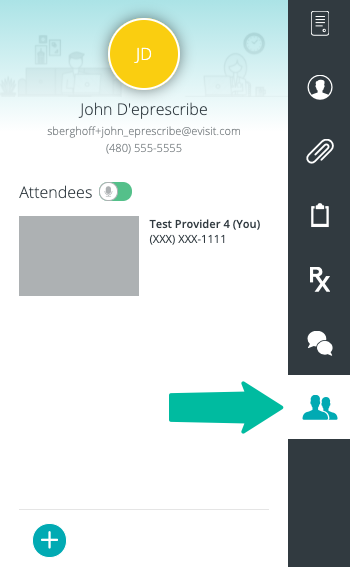 Step 2. Click the Plus Sign icon.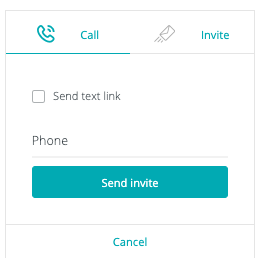 Step 3. Invite an attendee by:
Calling them (audio only)
Sending them a text message with a link to join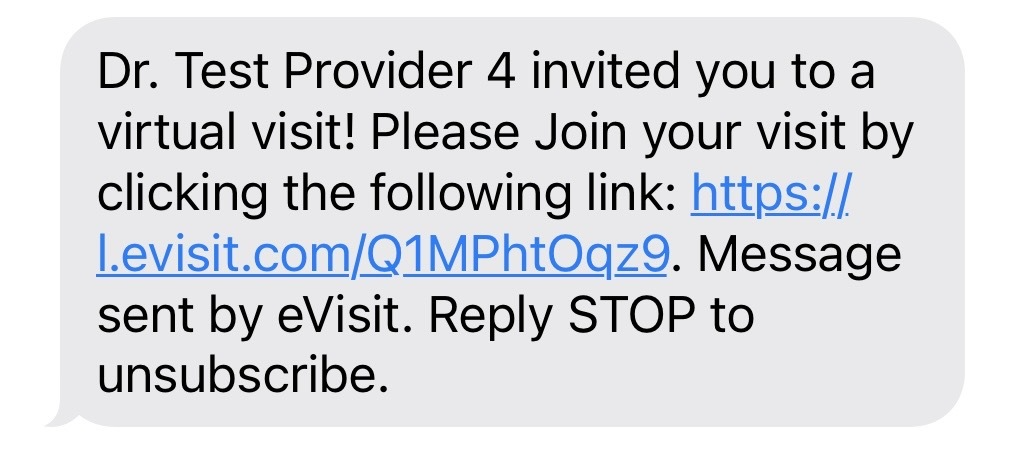 Sending them an email invitation with a link to join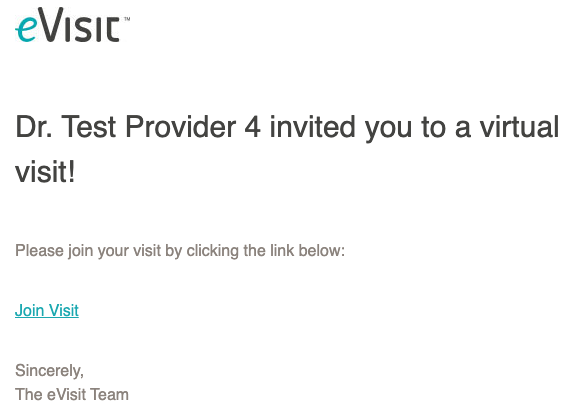 Step 4. All the attendee has to do is click on the link in the text message, enter their name and agree to the terms and conditions, confirm their information, then click Join.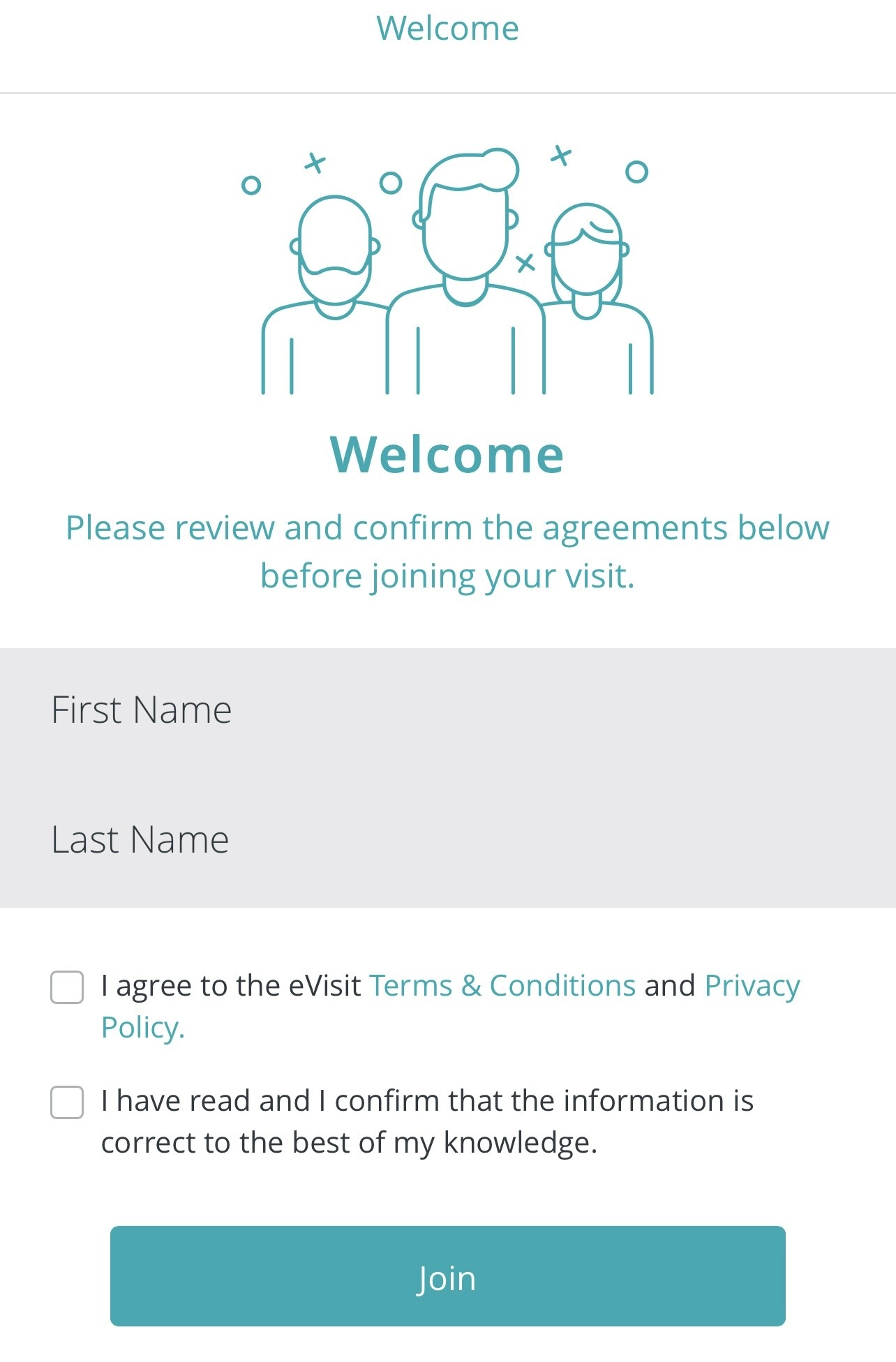 Step 5. Allow the attendee to access the visit by clicking the "Allow" button when it pops up. If for any reason you decide not to, just click the "Deny" button.
Step 6. The attendee will join the visit.
You may have up to eight people within a visit at one time. You may remove attendees from the visit by clicking on the red-phone icon under their name.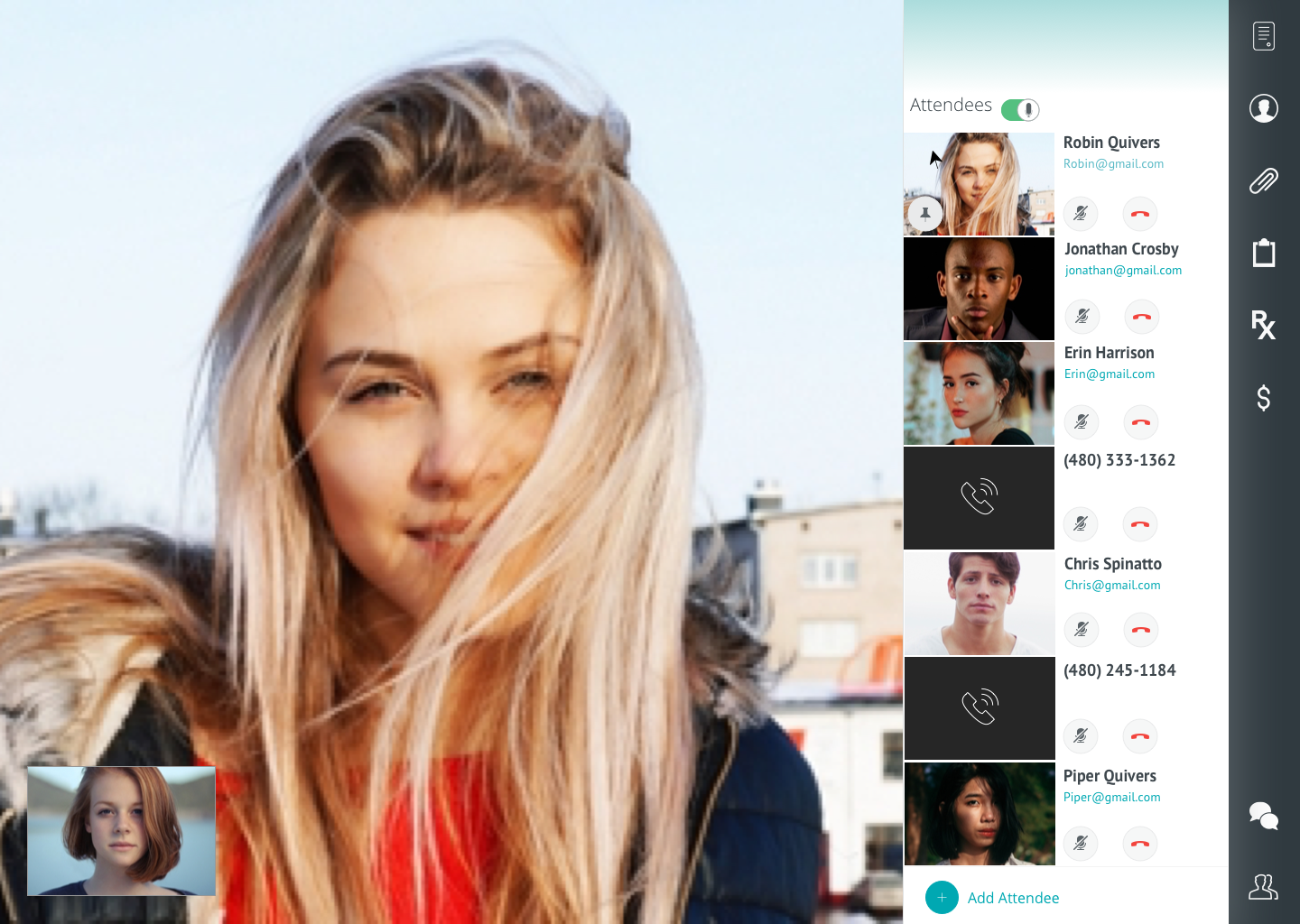 Step 7. End the visit as you normally would by moving the cursor to the top of the screen and clicking on the red-phone icon when it appears.

From your mobile device
Step 1. Tap on the add attendee icon (silhouette of two people)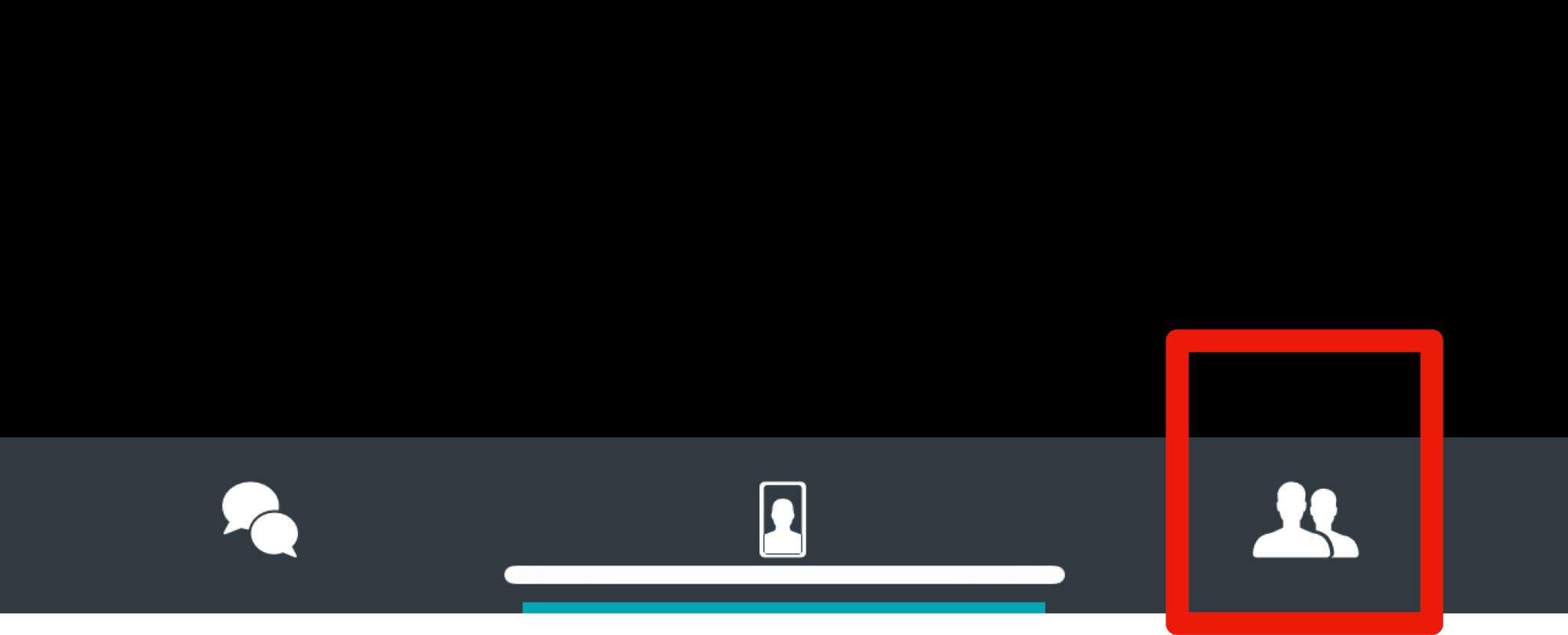 Step 2. Tap on "Add attendee". It's at the bottom of your screen.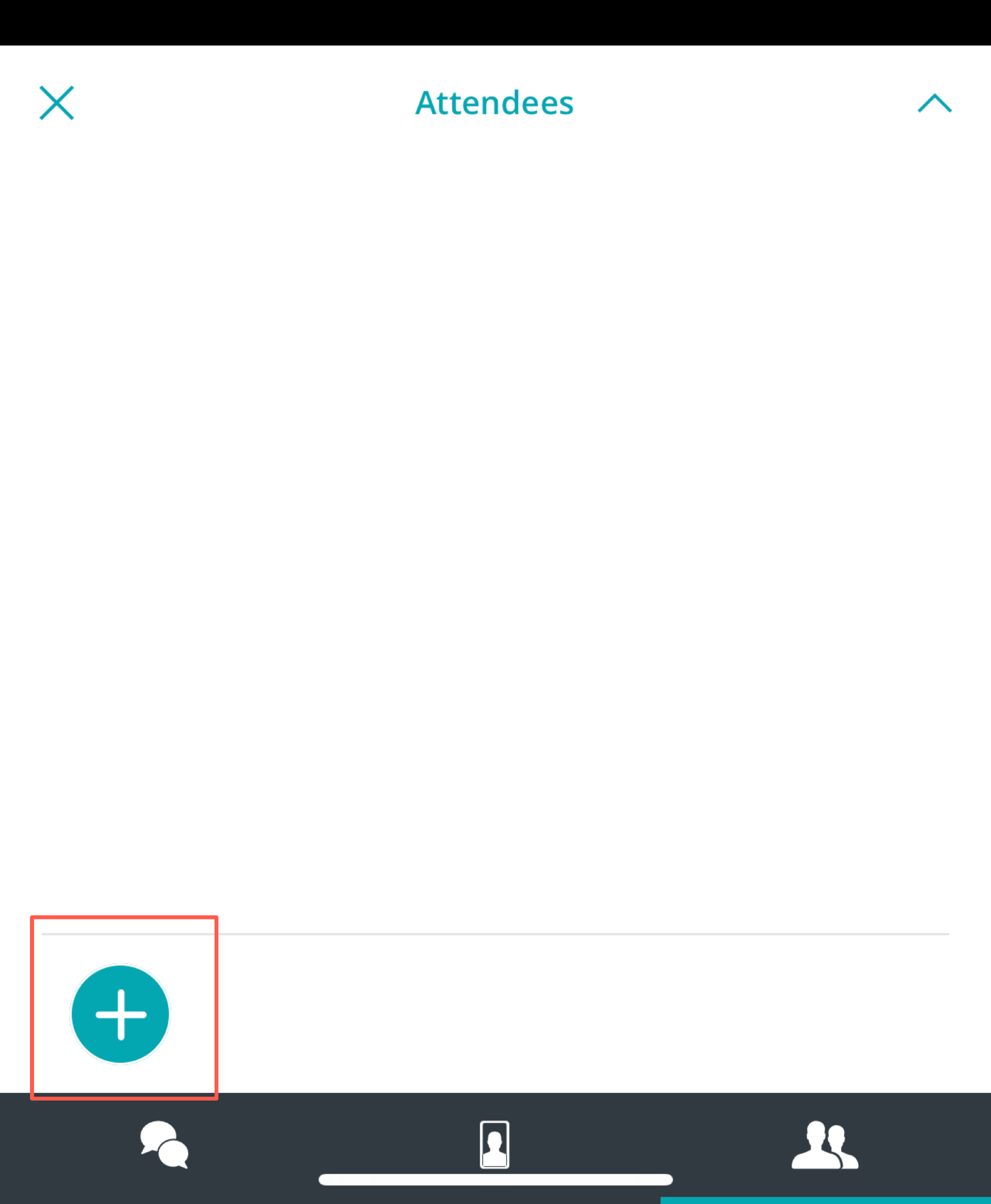 Step 3. Choose how you want to invite/include the attendee.
-You may call them directly and add them into the visit.
-You may send them a text (SMS) message that will include a link to join the visit.
-You may send them an email which will include a link to join the visit.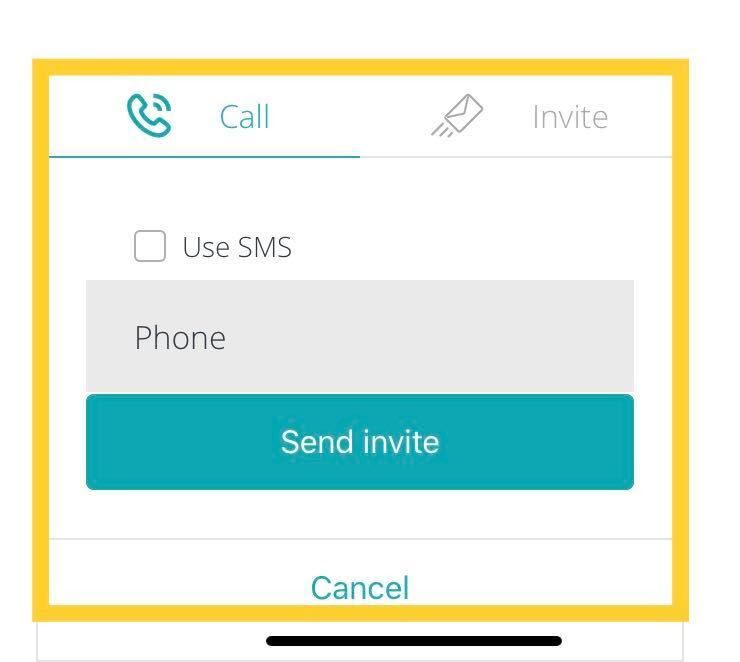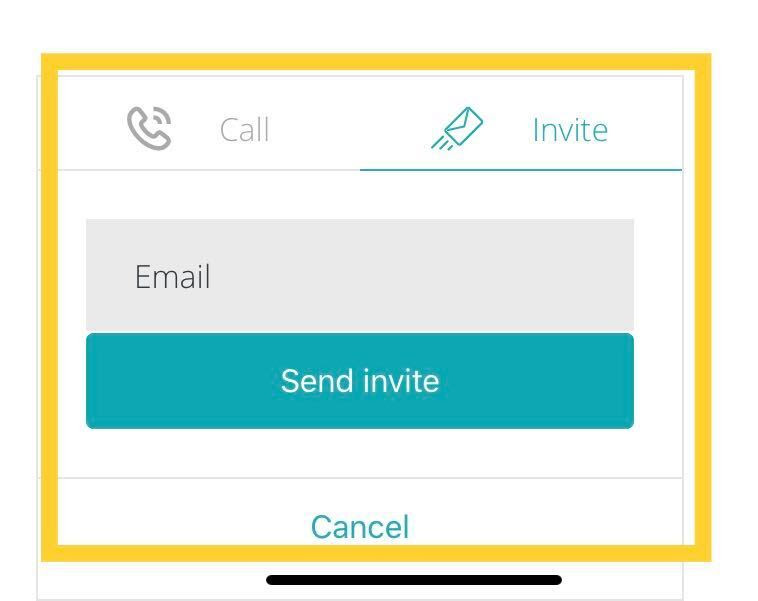 Step 4. Once the new attendee has clicked on the link to join, you will see a message asking you to approve their access to the visit.