We recommend you occasionally run equipment tests on the devices you use to conduct your virtual care visits. There are two easy ways to do this.
Step 1. Log into your account and click the arrow next to your name

Step 2. Click "Equipment Test"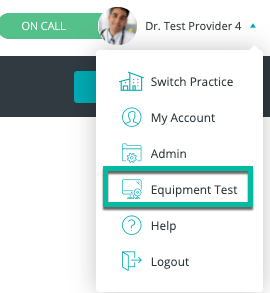 You can also click on this link: https://networktest.twilio.com/
The test will begin automatically. You will need to click a box confirming you are not a robot, and you may need to allow the testing app access to your camera and microphone if requested.

As the app tests your equipment, you will see how each test performs: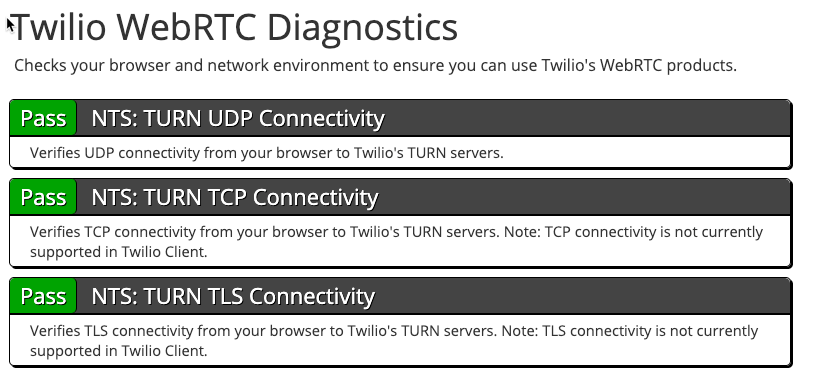 If any of the tests fail, and you are unclear why, please contact eVisit Technical Support for additional assistance.