If you see this error message, it means you already have an eVisit account associated with that email address.
The easiest solution is to reset your password, which can be done by clicking here.
Note that this is usually caused by:
A providers has already created your patient account, or

You've used eVisit for a telemedicine visit in the past, but have since forgotten your password.
Step 1. Enter the email of the password you wish to reset, then click Send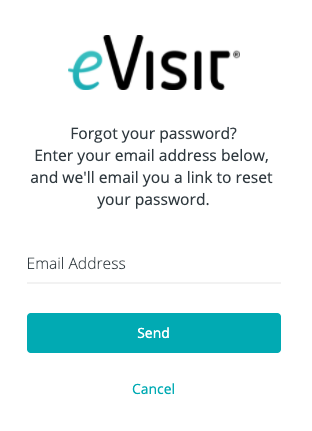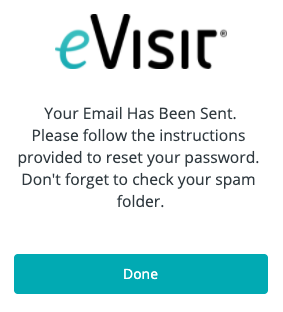 Step 2. Check your email to find the password reset instructions.
Step 3. Click the link in the email and change your password.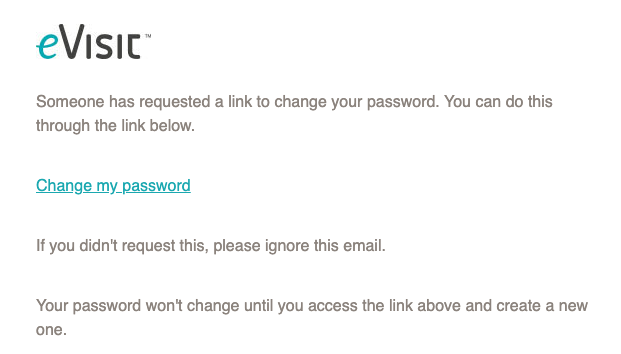 Step 4. Enter a new password and then enter it again.
Step 5. Click Update Password.