If you see this message, it means there's an eVisit account associated with that email address. This occurs either because your provider's office has already created your patient account or you've used eVisit.
The easiest solution is to reset your password, which can be done by clicking here.
Fig. 1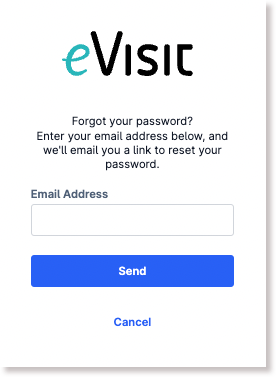 Fig. 2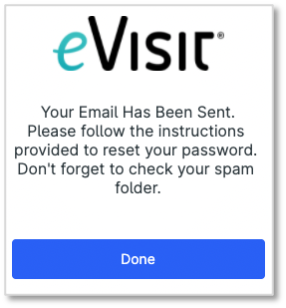 Check your email for the message and click the link inside.
Fig. 3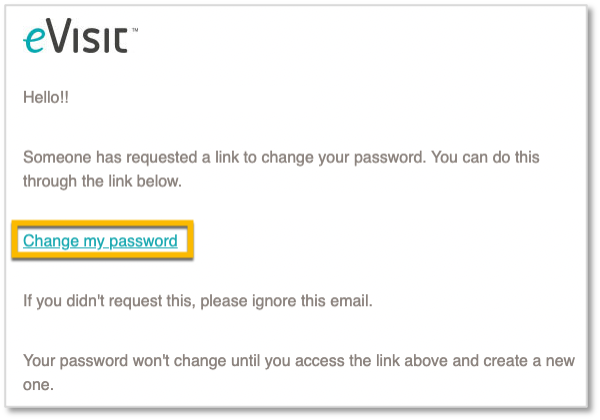 Create a new password (see the requirements), re-enter the password then click Update Password.
Fig. 4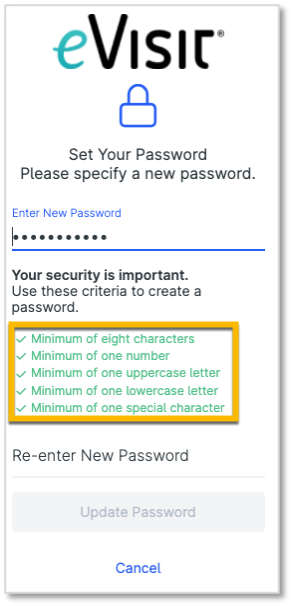 Fig. 5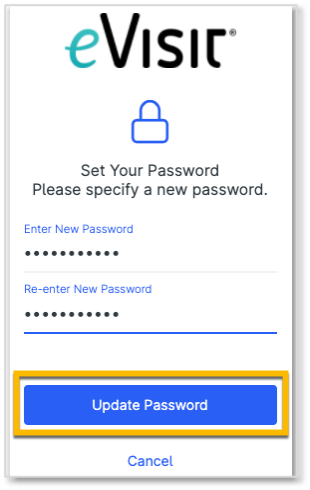 After you have successfully created your new password, you'll see the login page.
Still have questions?
We're here to help! Please contact eVisit Technical Support at (928) 297-2294 or email us at support@evisit.com.