This guide provides an overview of the Visit History page when accessed via a desktop browser.
The page is laid out in a table format with eight columns. All but the end columns are moveable, so the user can display the visit history data as they prefer. Figure 1 shows the default layout of the Visit History page.
Fig. 1

Description of visit history columns
Patient: Name, gender, and age
Visit Time: Date and time
Visit Type: Defined by each practice
Provider: Name and email
Status: Completed, canceled, or expired
Paid: Green check mark if paid
Kind: On Demand or Scheduled
Actions:



Fig. 2



a. Download a PDF of the visit
b. Open the chat message history (grey icon means no chat occurred in the visit)
c. Indicates chart was not signed (blue icon indicates the chart was signed)
d. See more: Opens the patient side panel

Fig. 3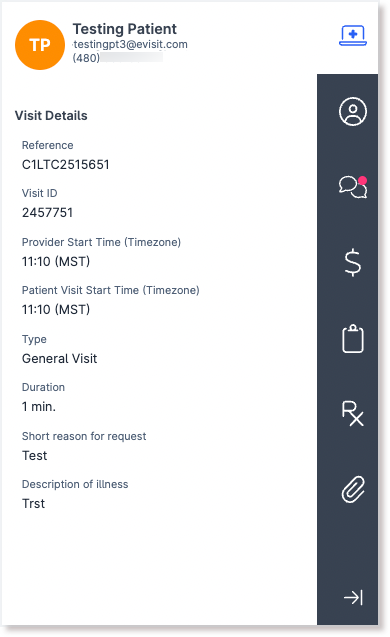 Description of visit history filters
Users have an assortment of filters available to them. They can filter by date range, specific providers, the status of a visit, charts that need to be signed, and what kind of visit it was (scheduled or on-demand). Examples of the five filters are shown below in Figures 4 - 8.
Date
Fig. 4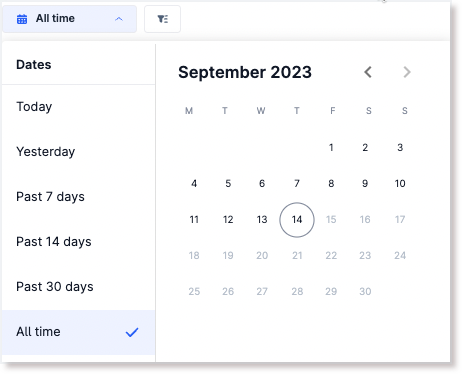 Providers
Fig. 5

Status
Fig. 6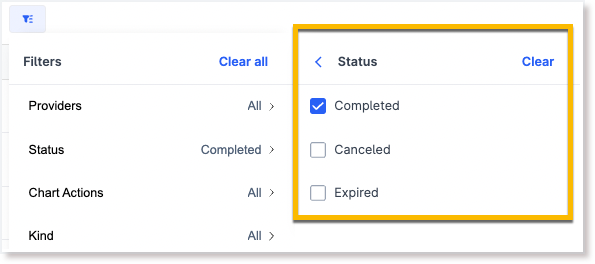 Chart Actions
Fig. 7

Kind
Fig. 8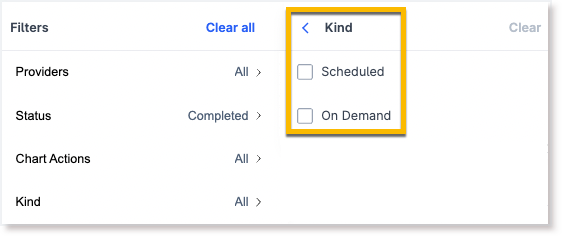 Still have questions?
We're here to help! Please contact eVisit Technical Support at (928) 297-2294 or email us at support@evisit.com.